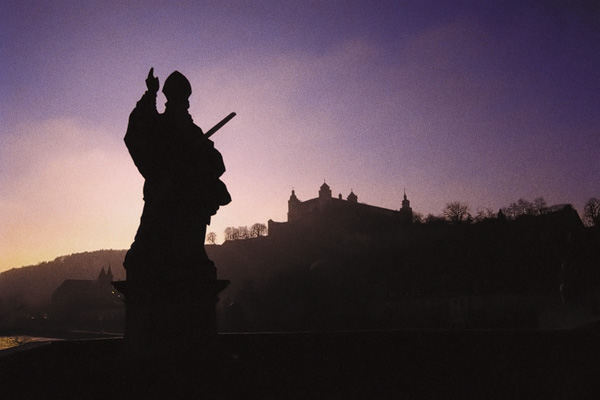 « | 24. August 2004 | St. Kilian auf der Mainbrücke | »
Danke, an den Gerhard, der mich korrigert hat. Man sieht hier nämlich nicht den Julius Echter sondern den heiligen Kilian. Zum Glück bin ich nicht in Würzburg geboren, sonst wäre das jetzt ziemlich peinlich gewesen.
Thanks to Gerhard, who noticed my mistake. This image shows St. Kilian and not Julias Echter as I thought. Lucky I was neither born, nor raised in Würzburg or else this had been pretty embarrassing.